Solution
If the [Card's write protect switch is set to lock] message appears, refer to the procedures below to unlock the memory card (hereafter referred to as "card").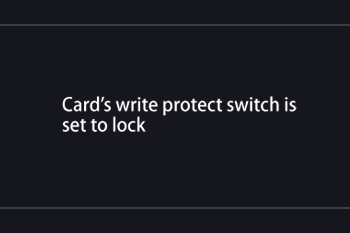 In order to protect data recorded to the card, it will not be possible to erase or capture additional images when the card is locked. In order to unlock the card, please slide the card lock upward as indicated by the arrow in the image below.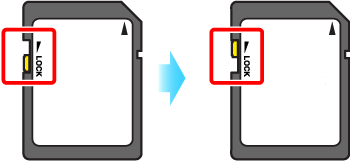 If the same message appears even after you have unlocked the card, there may be a problem with the camera or the card. Please try inserting a different memory card into the camera. If operations can be performed successfully after inserting another card into the camera, the initial card may be faulty. In this case, please contact the card's manufacturer.
If operations cannot be performed even after you have tried inserting another card, the camera may be faulty. In this case, please contact a Canon Service Center.